Home
Purpose
Biography
MUSIC CATALOGUE
Orders
Publishers
Musings
Commissions
Mechanical License
Choral Links
Contact Me

Domestic Performances
International Performances
Video Performances
GLADDE MUSIC PUBLICATIONS - SOLE DISTRIBUTOR
To purchase choral scores:
1. Submit this Order Form electronically
2. OR, E-mail the details of your order to orders@GladdeMusic.com
3. OR, print this PDF Order Form and send by snail-mail to: Gladde Music Publications, 1321 Pillsbury Lane, El Cajon, CA 92020
4. OR, call (619) 463-5316
(The AUDIENCE PART is available as a free PDF download by clicking here)
Click on the image below for a free PDF of the optional AUDIENCE PART.


This may be reprinted freely!
San Diego Sings! Festival Chorus of 1000 Voices
Patrick Walders, Conductor
Jared Jacobsen, Organist
World Premiere Video!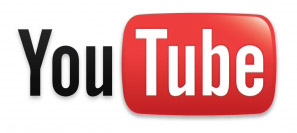 March 21, 2015
Spreckels Organ Pavilion, Balboa Park
San Diego, California
Click on the image below to read about
~ Brad Nelson's San Diego Heritage ~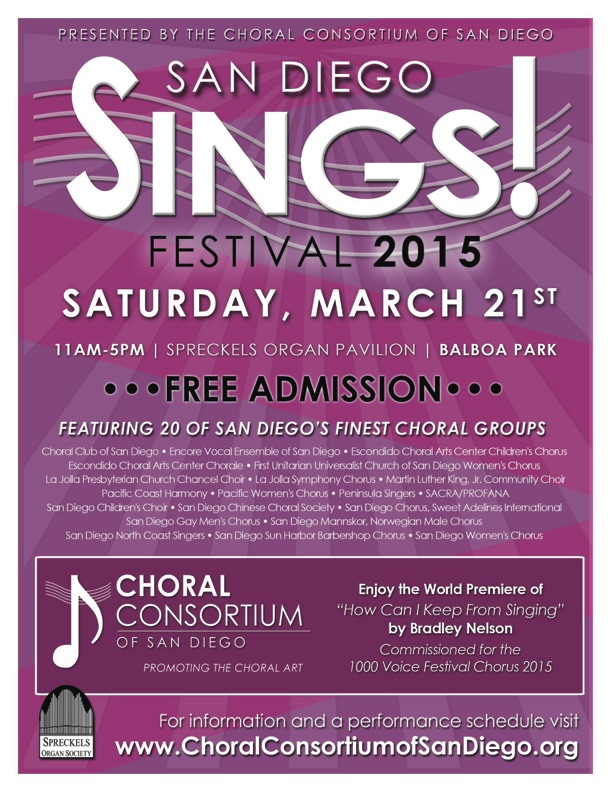 Watch this video
The marvelous history of the Spreckels Organ Pavilion (1915)!

This is the organ for which "How Can I Keep From Singing?" was recently composed. The music will receive its world premiere with a 1000-voice mass choir on March 21, 2015 in a FREE concert presented by the Choral Consortium of San Diego.
Today's Organ Pavilion (2015) at dusk....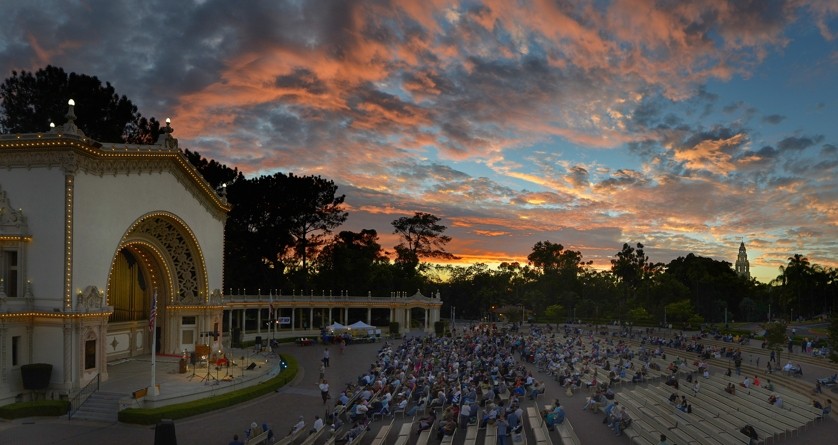 And at night...

*Practice Midi


*All voice parts are prominantly emphasized on the piano
~ Pages 4 and 5 excluded ~
And finally.... the Spreckels Organ Pavilion in all its majesty!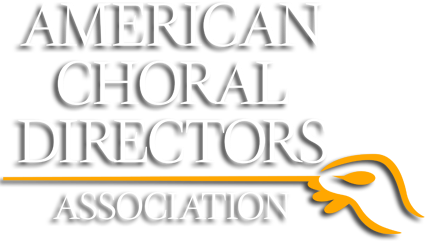 To be featured in an
"All-Conference Sing" at the
2016 Western Division Convention
Pasadena, California
ACDA All-Conference Sing (800+ Voices!)
Anna Hamre, Conductor
Travis Rogers, Piano
American Choral Directors Association
2016 Western Division Conference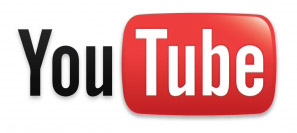 February 25, 2016
First United Methodist Church
Pasadena, California
Read this
Grant Proposal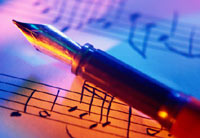 submitted to
New Music USA
(formerly known as The American Music Center
and Meet The Composer)
The Pavilion in the evening....