Song For Christmas Eve
For SATB Choir and Piano (3'40")

Gladde Music Publications (GMP9701)
Formerly Augsburg (#11-10894)
$1.75

Each year, Augsburg Fortress Publishers sends a Christmas card to the composers they publish. "One year, I received a lovely card with a beautiful winter scene and a wonderful poem by Melva Rorem. The card sat on my piano throughout the entire holiday season where I could enjoy it daily." The beautiful poem on the card was the genesis for this evocative song, especially appropriate for Christmas Eve. See the card - hear the music - and enjoy the musical "reflection" of this lovely scene.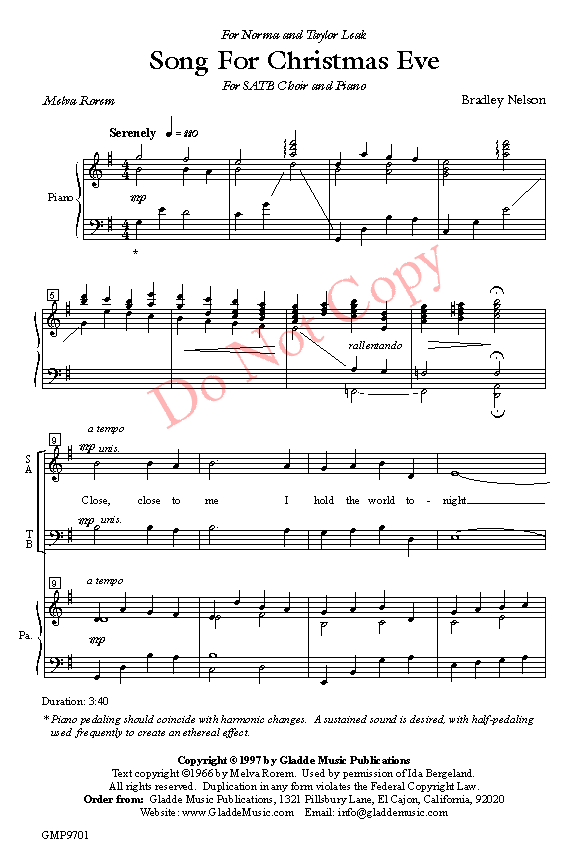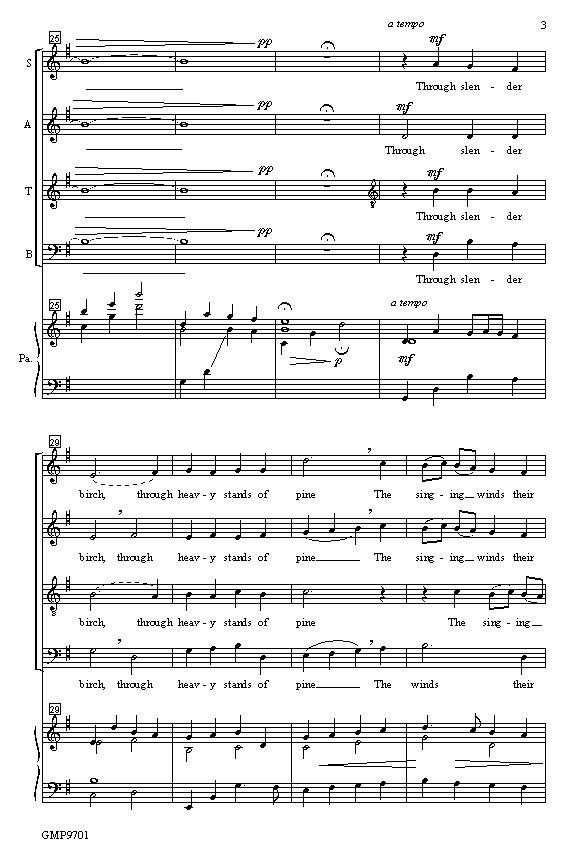 ~ Pages 5 and 6 excluded ~